SAN Annual Meeting
November 9, 2018 10:30am to 6:00pm
When: Friday, November 9, 2018, 9:30 AM - 3:00 PM
Where: Albright College, Campus Center (1442 Bern Street, Reading, PA 19604)
Directions and Parking: Please park in the Visitor Parking lot on the corner of 13th St. and Bern St. The meeting will be held in Campus Center (#19 on the campus map).
What: The SAN will be hosting a special 15 year anniversary extravaganza as part of the annual conference! During the annual one-day conference to celebrate 15 years of action, we'll look back on our successes and into the future for innovative ideas, projects, and collaboration.
You'll hear from local watershed stakeholders, such as a farmer, teacher, and fisherman, about how SAN projects have impacted their work and community. You'll also learn about new tools, resources, and creative funding programs in order to advance your work in the Schuylkill River Watershed.
DOWNLOAD THE PROGRAM HERE.
Happy Hour: Stay afterwards from 3:00 PM - 5:00 PM for a special happy hour celebration with beer, wine, and hor d'oeuvres.
T-Shirts: We're also selling a special SAN 15th anniversary t-shirt (see below for design) for $20.00. If you would like to purchase a t-shirt, please click "free registration with t-shirt" when registering for this event. T-shirts will be distributed at the Annual Meeting. If you're unable to make the meeting, but would still like a t-shirt, please order a t-shirt here.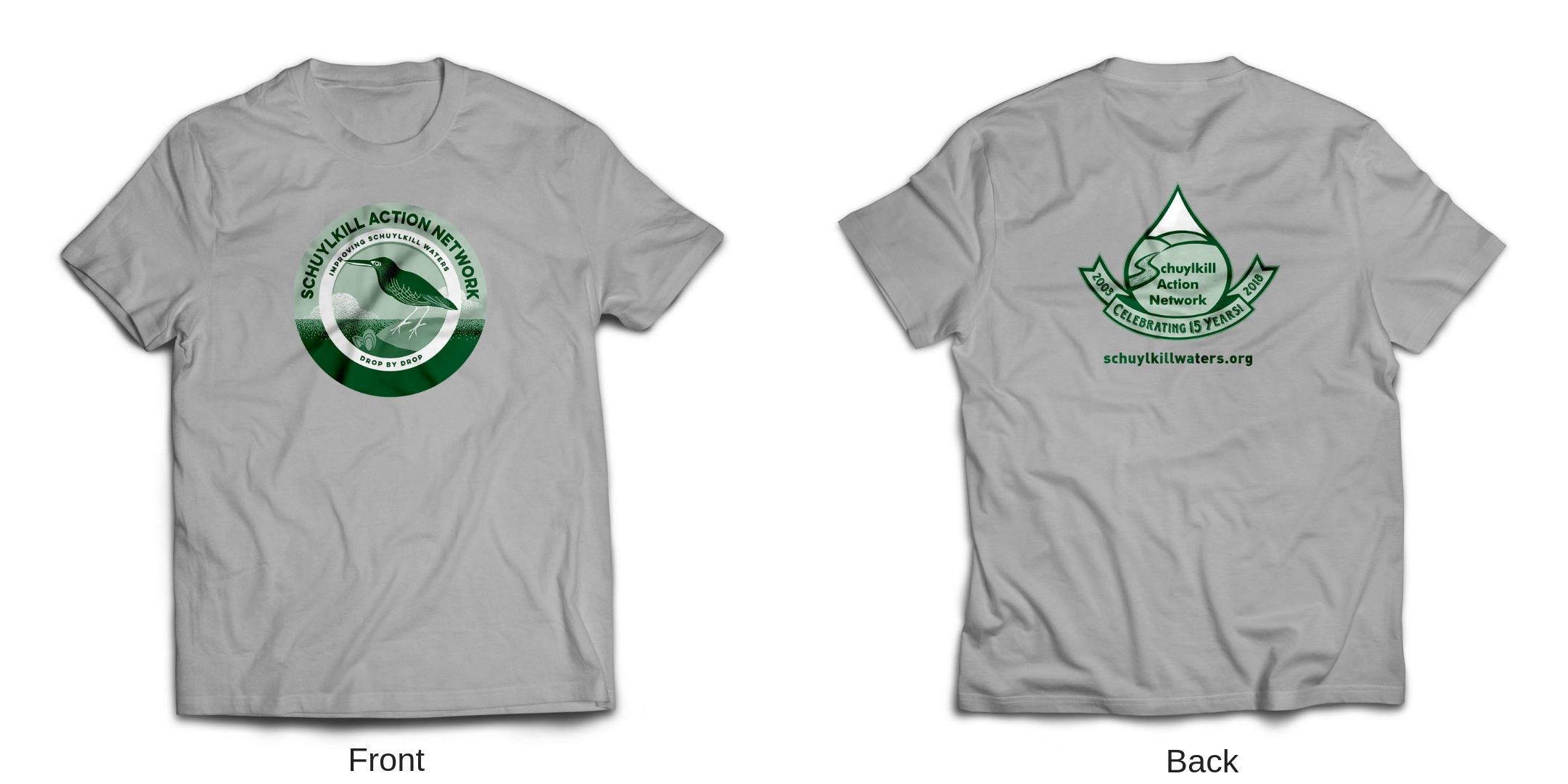 We hope to see you there!
Please contact Virginia Vassalotti at vvassalotti@delawareestuary.org or 302-655-4990 x121 with any questions.
---
Special thanks to our sponsors!